Under the premise " for the future of our region" 100 new workplaces will be created in Bergheim for A&M Stabtest GmbH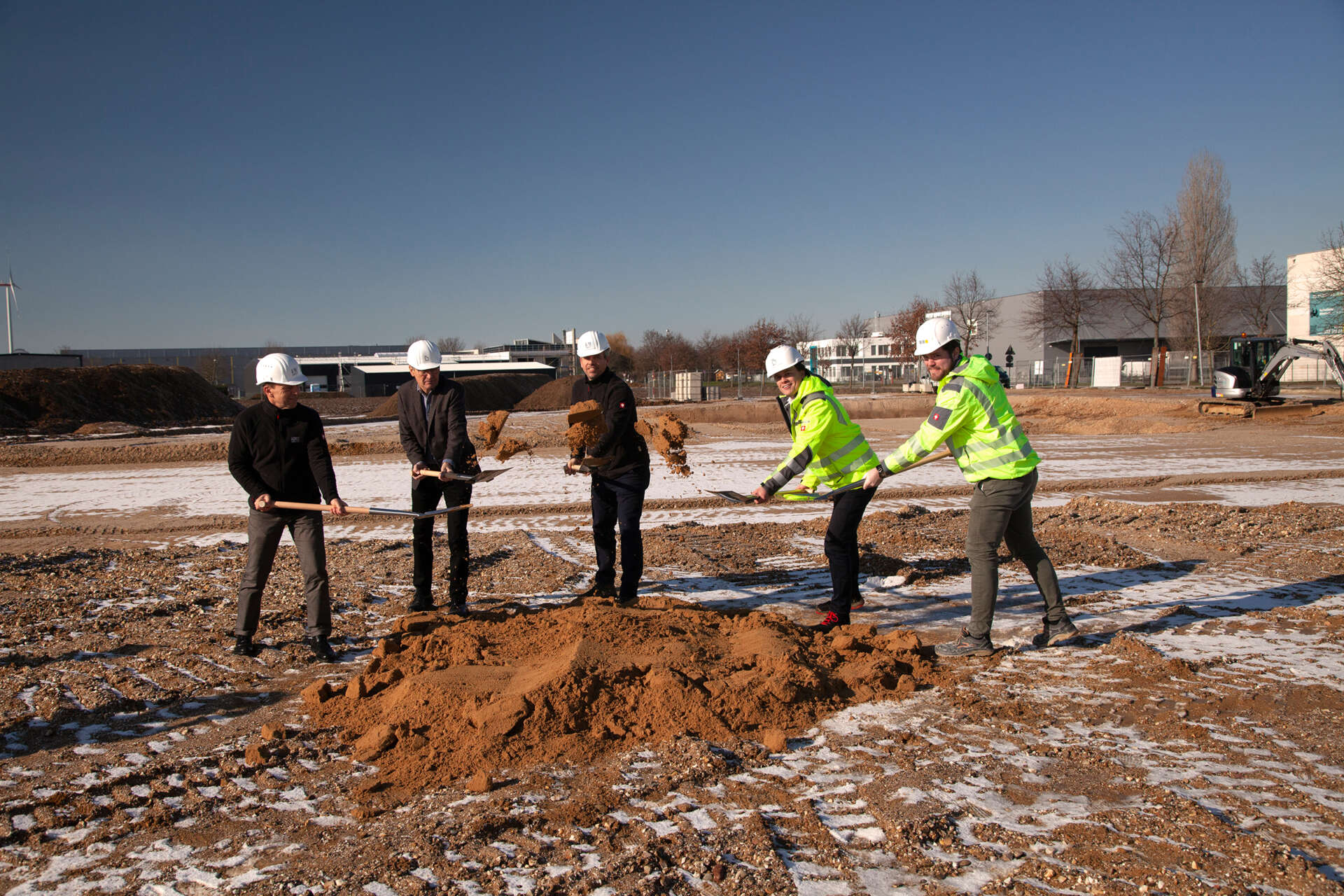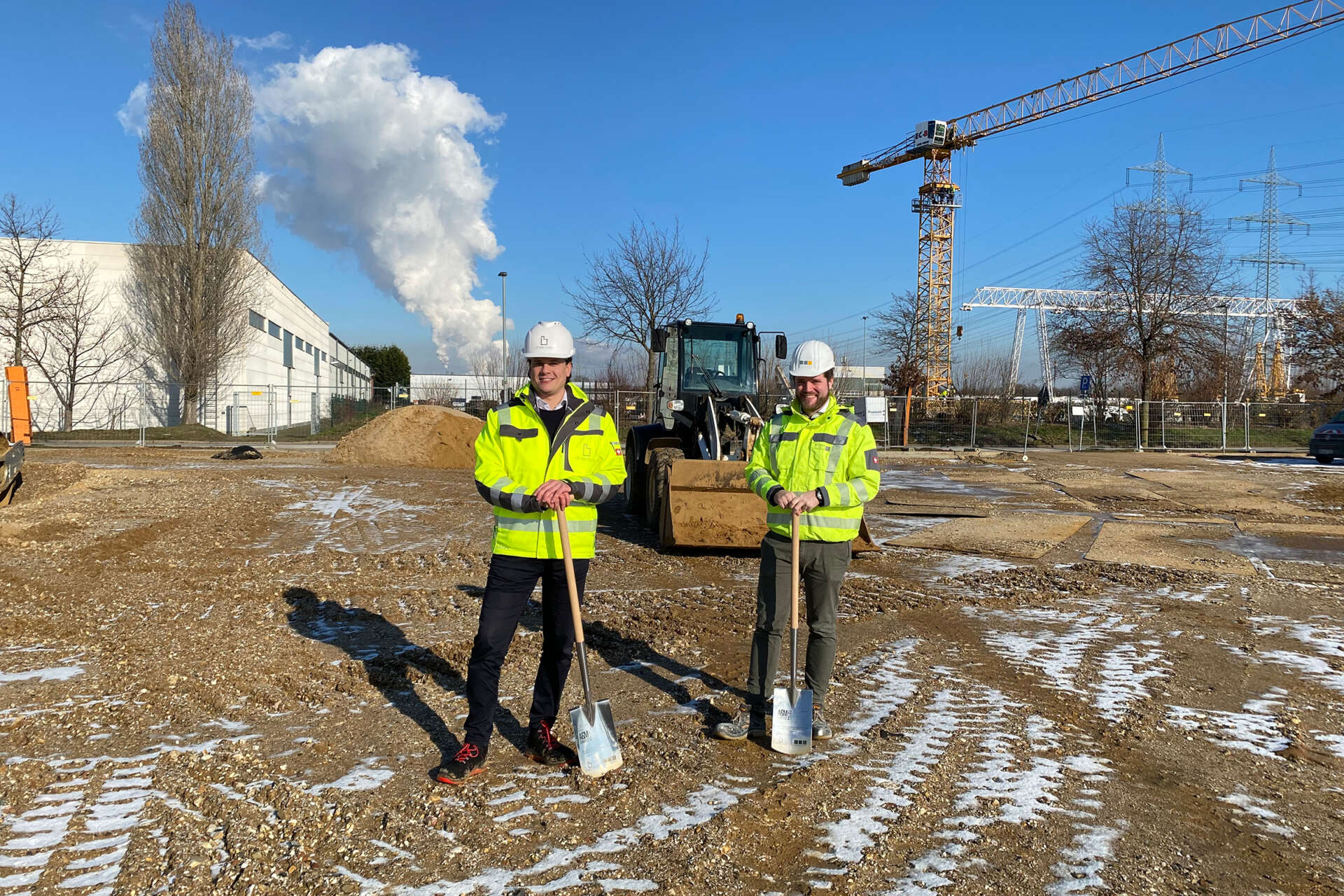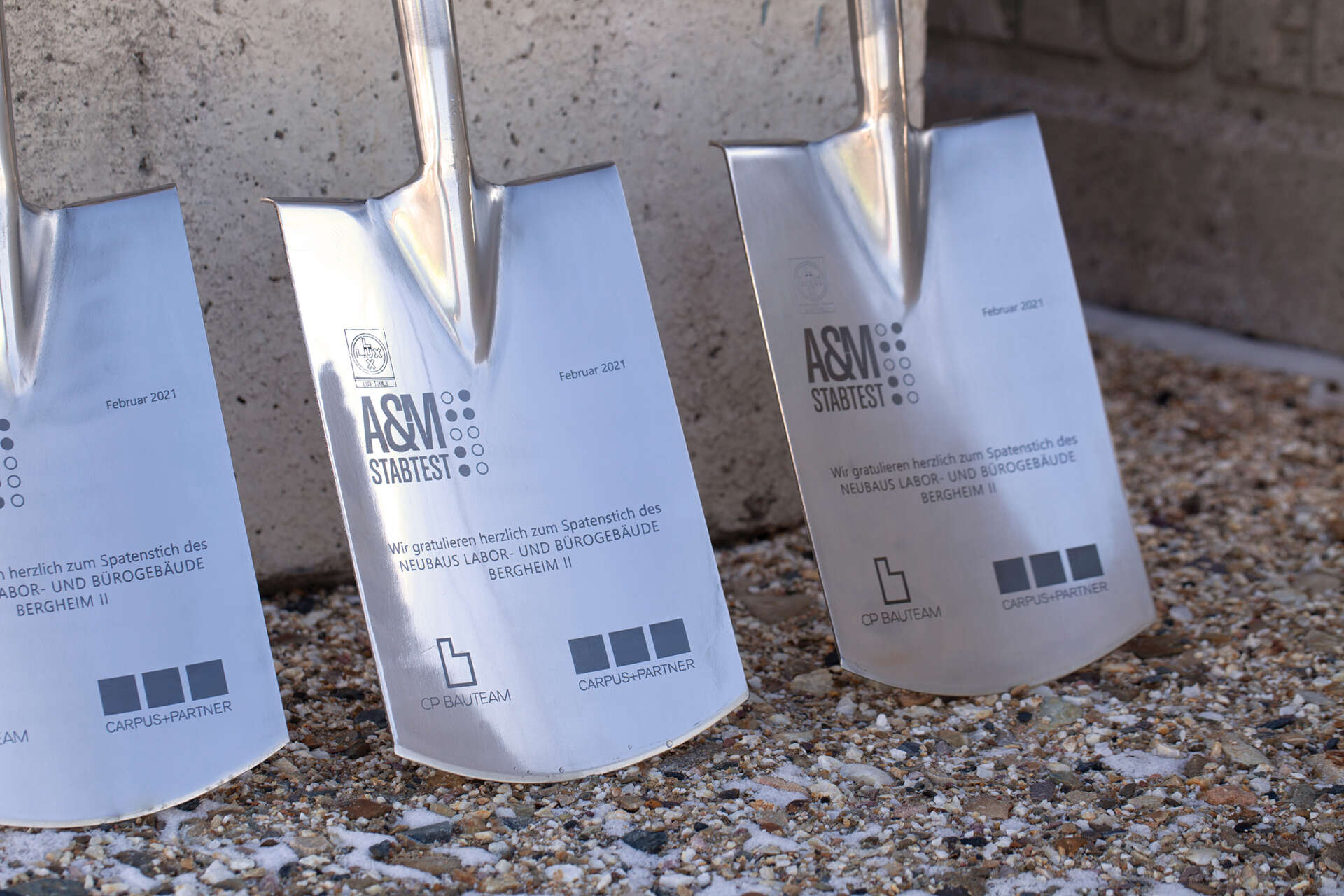 The groundbreaking ceremony has taken place. The new building for A&M Stabtest GmbH is being constructed in Bergheim. Our project manager Dr-Ing. David Klein and project manager Patrick Ersfeld from Carpus+Partner AG were on site to congratulate on the start of construction.
Not far from the current location, the new building is being constructed on around 3,500m² GFA with administration, laboratory and social areas. Around 100 employees are expected to move into the new workspace in April of next year.
The anticipation of the new building is clearly present in everyone. The symbolic ground-breaking ceremony with Dr Lejon Martens, Dr Hans-Josef Diehl, the managing directors of the Laboratory for Analytical Chemistry and Stability Testing, and the authorised signatories Dr Joachim Stein and Dr Steven Watt clearly showed this. "I'm looking forward to the finished building and beautiful new workplaces for our employees, and even when I retire one day, I'll sit down in the cafeteria and enjoy the hustle and bustle," proclaimed Dr Hans-Josef Diehl.
A&M Stabtest GmbH stands for analytics at the highest quality level "Made in Germany". for transparency towards clients and for fair, trusting teamwork – and has done so for over 25 years.